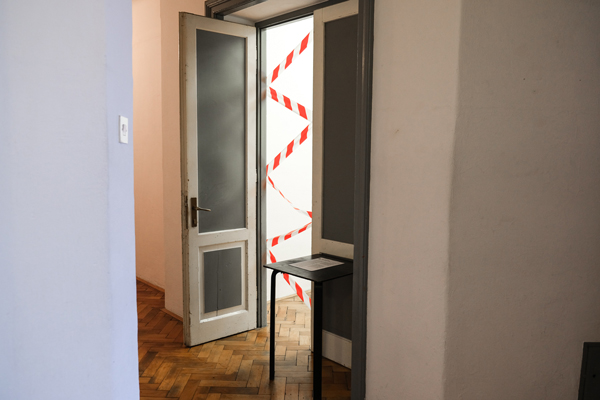 will it be this way forever + Back Door
- installation with a closed entrance to the gallery, and a show in the back room with a silkscreen, furniture, plants, digital prints, artist's books and zines.
2021
Galleries closed, theatres closed, no concerts, no gatherings. Digitally connected, we are separated by screens, we swipe and click to talk and we are longing to smell and touch and really see each other, to laugh and eat and breath together.
Will it be this way forever?
Parallel, there's the back door. And despite the slightly curtailed options, there are parties and meetings and booze and fun. In the gallery, there are books and zines and miscellaneous -the back-room art show in the closed down gallery, for those in the know. Or, for the cheekier or braver, for those less shy and with worse manners, or stronger yearnings. World is a cruel place.
It has always been this way.