I wanted to talk about systems and structures. Political, social, art-grant ones.
And about before and after, about now and then and hopes and dreams and homeland and new homeland. About prejudices and wishes and about how the grass is greener on the other side. Also, about social (in)security and socialist illusion and capitalist bling - and the sunset of the welfare states of Europe. And about that attractive silliness called nostalgia. I wanted to remember the heavy, sound-proofed, always closed doors of scary socialist offices and think of the open, airy, transparent Swedish spaces. And then about the people occupying the different facilities. About Slovene pressure cookers and Swedish refrigerators. I wanted to talk about politics-schmolitics and hypes and trends and washed brains, now and then; about the institutionalized hatred for smokers instead of that for the tobacco industry, and times when an ash tray and sexism were given parts of any office interior - and when media space was not saturated by adds for web-casinos and quick loans.
I wanted to talk about the omnipresent Plus and Minus.
And also, about the privilege of living in a country where people can freely depict their Titos as a flower or a bee or a lady.
But I can only draw.
I had applied for and was granted a two year work grant in order to work with my Yugoslav heritage (from the Swedish Arts and Grants Committee). For a while, Tito payed the rent.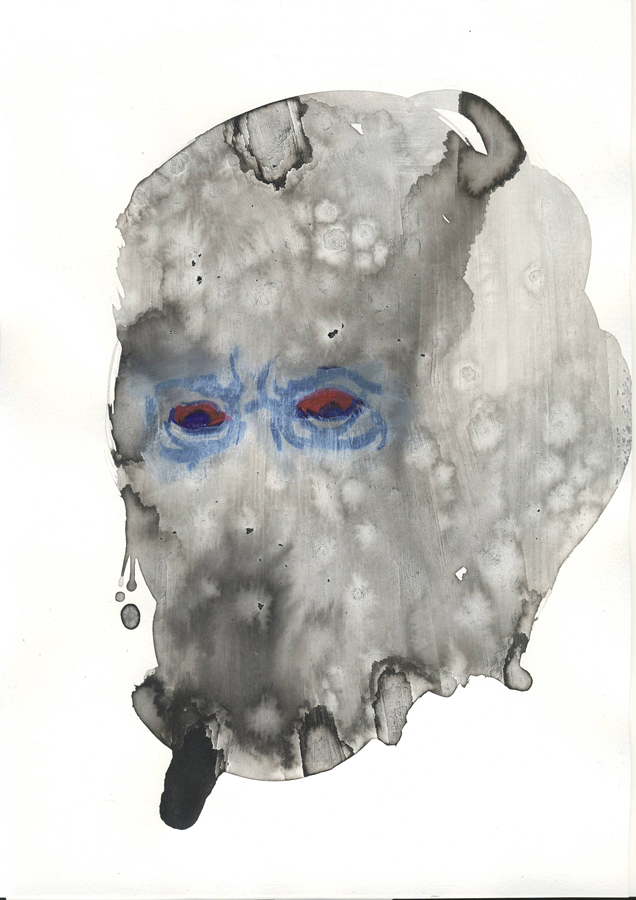 There are two memories. One school yard. Two girls. Fifty years and Tito-come-Tito-go in between.
One girl learned how to hate there. It had been a good day, school just over, she was happy, running to meet her friend - and calling out a greeting in Slovene before both her feet touched ground outside the school yard line. Then, she was stopped short by her Italian teacher and slapped across the face, so she would learn how to speak properly.
She learned how to hate properly and when Italy capitulated she scolded with insults a frightened, cold and hungry young Italian soldier on the run. And regretted it ever since.