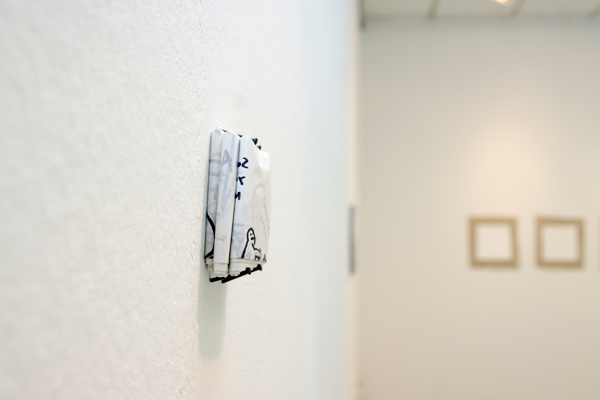 various materials, 2014

The title of the project is a word newly coined from the verb to give up, and it suggests the motif that links the five works constituting it. "The Devil's Icons", "Fake (Robert Ryman, Untitled 65)", "Not Fontana", "Almost All the Vegetables in the World" and "Almost All the Dogs of Aki Kaurismäki" are all works initiated with a certain goal in mind, and then abruptly finished due to my laziness or inability to reach that original idea, and it is this giving up on the goal that gave a new sense to the works and completed them.
There is of course a self-ironic commentary in the project, but there is also a reflection upon the notions of failing, giving up, giving in, which are interesting in themselves, as I find they can sum up rather beautifully that which I am most attracted to in art – its ability to turn something as negative as a defeat into an entirely positive conclusion.

"And We Know Where They Live" and "Unrealized Plans" are ideas that should remain paperbound.