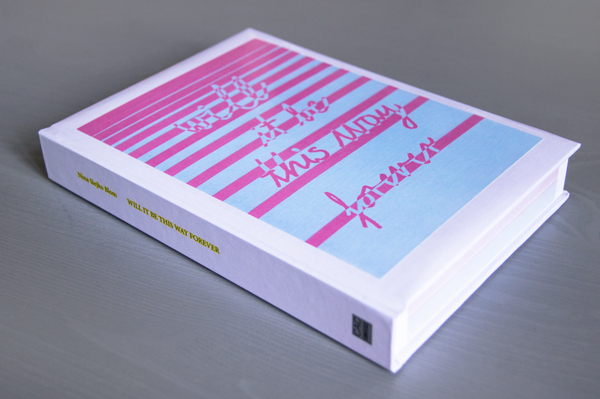 will it be this way forever

- artist's book, 2020/2021

An autumn-born baby and with her two months of GP recommended self isolation, then –corona, covid-19, SARS-CoV-2 , closed borders, closed arms, closed minds ... even mine, for a time. And it all happened in a foreign country, although it has been home for over 10 years. Sweden's impenetrable codex of social conduct and almost complete absence of family and friends here, make for solitary days on a good year. Corona year yields lonely days.
Not being able to share thoughts and fears and boredoms and excitements, exchange ideas and hugs and recipes and movies and books with dear people, and not being able to show off a baby for an extensive length of time, royally sucks butt.

Solitude can be giving and inspiring. It can also nearly drive one mad.