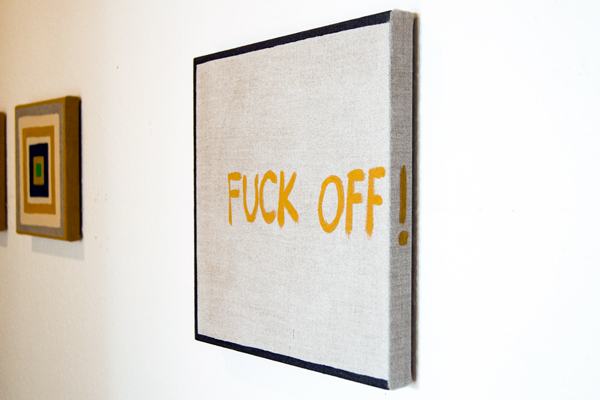 I never use swear words. I feel awkward or shy or weird if I try to.
While I don't find foul-mouthed people all that sexy, I am neither to fond of the image of myself as a tidy, innocent and very self-restrained woman; I don't think I am that much like one such, either. Still, I seem to be physically incapable of swearing. I stammer, my weak and insecure voice wavers if I say fuck off and I shrink into a little ball of embarrassment afterward. So I never swear.
Which if fine enough, not a big issue.
Even if the world seems rather full of reasons to cuss juicily or mutter quietly. But that is another matter altogether.
Repetition interests me. It has a curious ability to enhance the potency of the repeated up to a point and thereafter completely disarm it. Reading identical words many times is a test for the resourcefulness of the brain, its ability to re-select, re-examine, understand a-new. Where there was an asshole or five, a tune might appear. Or a painting.