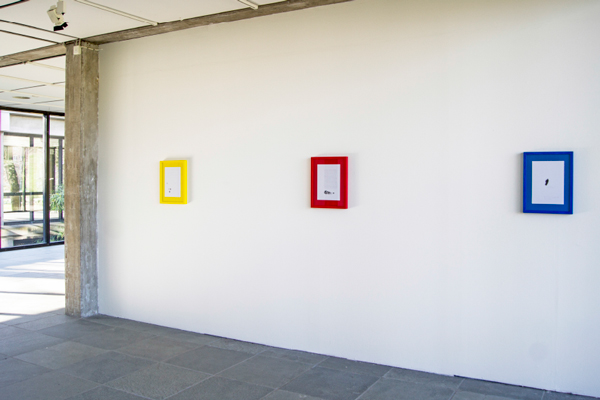 ASSISTANT'S WORK

-acryl, red wine, ink and pencil on paper, panel and frame, 30x40 cm, 2015

Reflections in words and pictures over my time as an assistant to Tal R.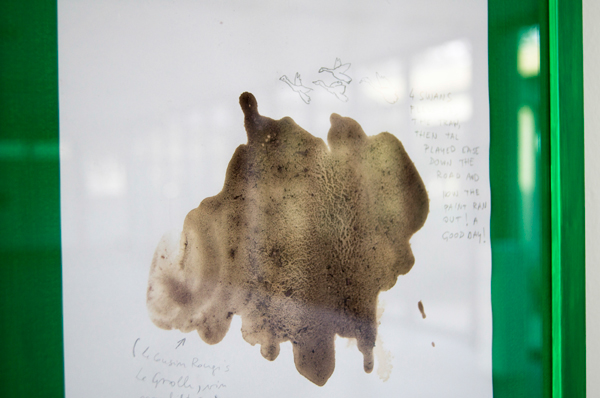 Now, not all work experiences are fantastic. Some work colleagues can be mind-wearing. Or just boring. Or mean. Or they smell funny. There are millions of ways in which they can frustrate you. But unless you work for a big corporation with neat hierarchical structures and social mechanisms that are disabling any kind of influence from below to above, you can try to talk with your co-workers and change things for the better in a cultivated manner. A more adult, normal person would never let things go far out of hand before at least trying to deal with issues among the four eyes involved. But I prefer to grumble quietly, do my chores without complaining, agree to it all, and then afterward tell the whole world about it like the proper little insecure scaredy-pants that I am.